608-393-2229
Hours:
Tuesday - Saturday
11:00am to 5:00pm
Von Klaus Operations in Baraboo, WI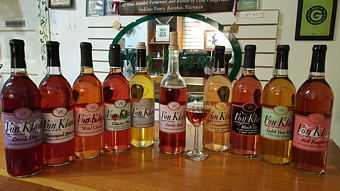 Baraboo's own Von Klaus Winery, Home of Glacier Mist, Black Ice and Haunted Passion, invites you to experience its remarkable line of hand crafted, original recipe, all natural ingredient wines with no preservatives and no added sulfites.
We have attempted to capture the essence of each wine with words however, the best way to experience them is in the tasting! It would be our pleasure to treat you to a complimentary taste of each of our wines at our Tasting Haus located in Historic Downtown Baraboo Wisconsin.
Visit us soon!!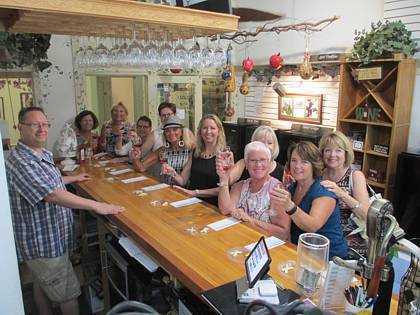 Since 1999, the Von Klaus Winery has been celebrating the beauty of the Baraboo Bluffs with the fruits of their labor. Three grape wines and seven fruit wines are produced using old world tradition with modern wine-making technology.
With no added sulfites!
Von Klaus offers signature fruit wines combining fruits like blackberries, pomegranates, raspberries, blueberries, strawberries, cherries and even kiwis in unique and delicious blends. You just have to try them to believe them!
Volunteers make up the work force needed during the bottling process. As many as 10 people are needed to run the bottling line. This includes sterilizing, filling, corking, capsuling and labeling.
All is hand done, one bottle at a time!
Come in and experience for yourself, what all our hard work can bring to the table for YOU!!